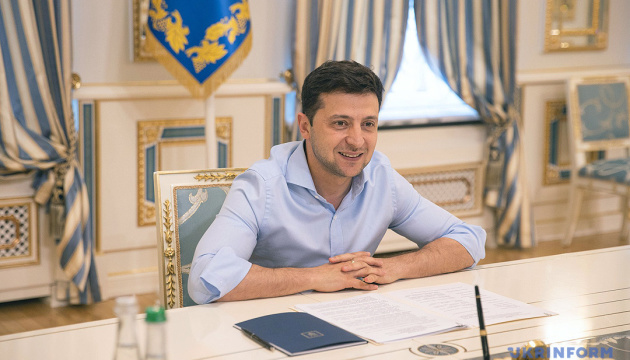 Zelensky renames Presidential Administration to Presidential Office
Ukrainian President Volodymyr Zelensky has renamed the Presidential Administration to the Presidential Office and ordered a reduction in the number of its employees.
The decree to that effect, No 417/2019, was published on the website of the head of state on Thursday, June 20.
"The Office of the President of Ukraine is a permanently operating subsidiary body whose main task is organizational, legal, advisory, informational, expert, and analytical support for the exercise by the president of powers determined by the Constitution," the decree reads.
op