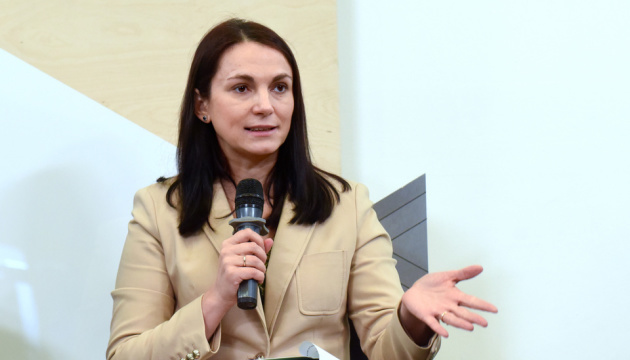 Ukraine negotiating in United States on release of sailors and support for defense
The delegation of the Ukrainian Parliament Foreign Affairs Committee holds talks with colleagues in the US Congress and government agencies on the release of Ukrainian captives from the Russian Federation and increase in support for Ukraine, including in the security and defense sectors.
"We hope, first of all, for an active stance [of the US] on the release of Ukrainian citizens," Head of Ukrainian delegation Hanna Hopko said on the sidelines of the Ukrainian Days at the U.S. Congress, an Ukrinform correspondent reports.
In addition, according to her, the amount of support for Ukraine in the US budget for the fiscal year 2020 is discussed, about $800 million. "We hope that we will have meetings at the Pentagon, where we can discuss increasing assistance," the chairwoman of the Ukrainian Parliament Foreign Affairs Committee said.
In this regard, she recalled that the US bill on providing support to Ukraine to protect its independence, sovereignty and territorial integrity stipulates the provision of anti-tank, anti-missile and other types of weapons to Ukraine that will help strengthen defensive capacity.
The Ukrainian delegation in Washington also discussed the attraction of US investment in Ukraine's energy sector. "We need to increase our own gas production, taking into account the experience of American companies. For us, additional American investments mean additional political protection," Hanna Hopko said.
ol