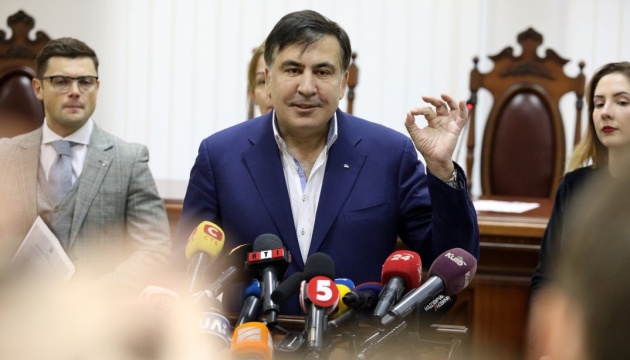 Saakashvili's political party to run for parliament independently
The Movement of New Forces party of former Georgian president and former chairman of Odesa Regional State Administration Mikheil Saakashvili, who recently returned to Ukraine, will independently participate in snap parliamentary elections of Ukraine.
Saakashvili informed this in a video posted on his Facebook page.
He noted that his party would participate in the parliamentary elections independently, because it wanted to support "a new wave brought by the team of President Volodymyr Zelensky" and "generate big ideas."
Saakashvili said he returned to Ukraine "not to play political games," but to show "an honest fight for Ukraine."
At the same time, Saakashvili did not specify whether he would run for parliament with his party.
ish