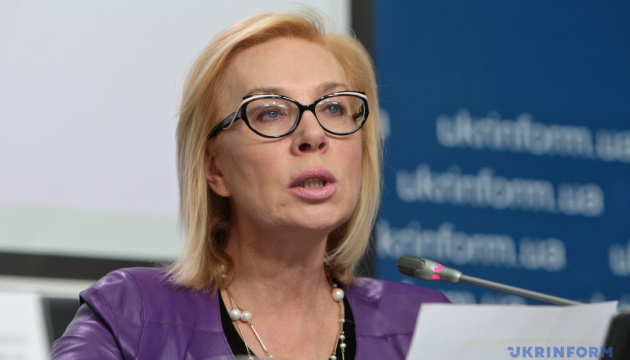 Denisova: Russia must comply with International Tribunal's order until June 25
The Russian Federation must comply with the decision of the International Tribunal for the Law of the Sea and release 24 illegally captured Ukrainian sailors until June 25.
Ukrainian Parliament Commissioner for Human Rights Liudmyla Denisova said this to Ukrinform's correspondent.
"As for prisoners of war, there is the order of the International Tribunal, and the Russian Federation must enforce it by June 25. I can report that the investigative activities are taking place, and the expert examination are being carried out... Then there will be a closure of this investigation under the law of the Russian Federation, familiarization with the materials of the investigation and a transition to trial," she noted.
Denisova also expressed hope that all parties "will move towards the release of all citizens, including our prisoners of war."
As Ukrinform reported, on May 25, the International Tribunal for the Law of the Sea ordered Russia to immediately release Ukrainian military ships and return them to the custody of Ukraine and to immediately release 24 captured sailors.
On November 25, 2018, Russian border guards fired on and seized three Ukrainian Navy ships, the Berdyansk, the Nikopol, and the Yani Kapu, heading from Odesa to Mariupol, near the Kerch Strait. In addition, their crewmembers, 24 Ukrainian sailors, were captured. Three of them were wounded.
A Russian-controlled court in the occupied Crimea arrested all the detained Ukrainian sailors on charges of alleged illegal border crossing. They are held in a remand prison in Moscow now.
ish