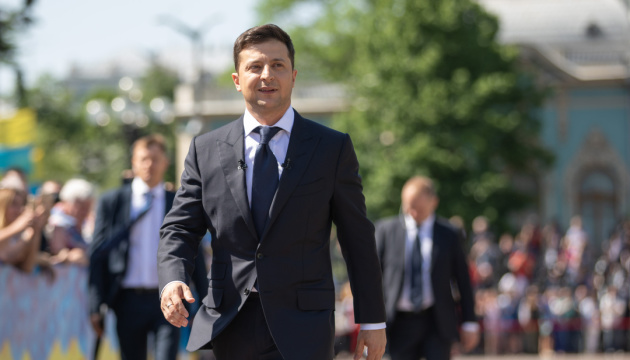 Ukraine continues to move towards EU and NATO – Zelensky
President of Ukraine Volodymyr Zelensky thanked Poland and Sweden for supporting Ukraine in the defense of sovereignty and territorial integrity and in the issue of the release of Ukrainian captives.
The president said this during a meeting with Minister of Foreign Affairs of Sweden Margot Wallström and Minister of Foreign Affairs of Poland Jacek Czaputowicz, who are now in Ukraine, the press service of the head of state reported.
"Thank you for supporting the policy of sanctions against Russia. I hope to continue it until the return of all Ukrainian territories," Zelensky stressed.
The president also stressed that the fight against corruption, poverty and economic stagnation was the second front for Ukraine. Gaining victory on both fronts will allow Ukrainians to build a state they dream of and deserve.
For their part, the Polish and Swedish foreign ministers reaffirmed consistent support for Ukraine's efforts aimed to protect the territorial integrity, return all Ukrainian captives illegally detained by Russia, as well as the efforts in the issues of Ukraine's integration into the European Union.
In the context of celebrating the 10th anniversary of the EU's Eastern Partnership this year, Zelensky noted that it was crucial for Ukraine to preserve the positive achievements of recent years and speed up the implementation of the Association Agreement and other systemic changes.
The president also assured the European partners that Ukraine would continue to move towards deepening its integration with the European Union and NATO.
ish