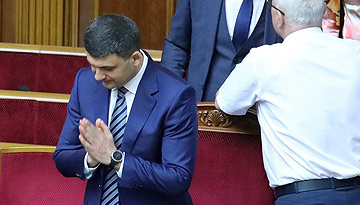 Parliament rejects Groysman's resignation
The Verkhovna Rada has failed to collect the required number of votes for the resignation of Ukrainian Prime Minister Volodymyr Groysman, according to an Ukrinform correspondent.
Only 97 MPs voted for the prime minister's resignation, 63 voted against it, and 50 abstained.
On May 20, Ukrainian President Volodymyr Zelensky announced in his inaugural speech that he intended to dissolve the Verkhovna Rada and urged government members to resign. The same day, Prime Minister Volodymyr Groysman announced his decision to step down. On May 22, he submitted his resignation statement for consideration by the Verkhovna Rada. In accordance with the law "On the Cabinet of Ministers of Ukraine," the parliament considers the resignation of the prime minister no later than on the tenth day after the receipt of his statement.
On May 29, the Verkhovna Rada Committee on Legal Policy and Justice considered Groysman's statement about his resignation and recommended that the parliament decide on this issue.
The Constitution of Ukraine states that the Cabinet of Ministers is tenders its resignation to the Verkhovna Rada.
The resignation of the prime minister results in the resignation of the entire Cabinet of Ministers. In this case, the Verkhovna Rada should form a new government.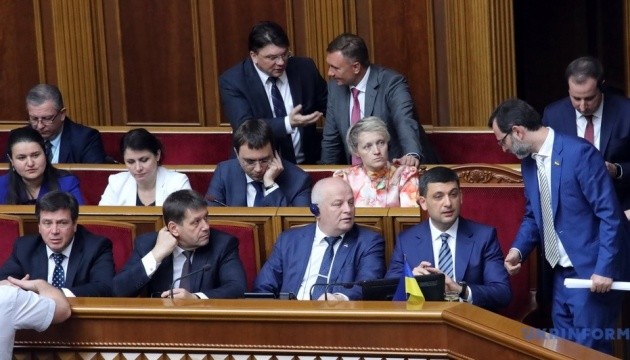 op