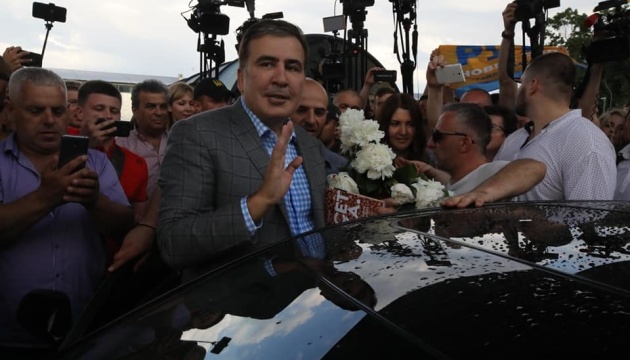 Saakashvili says he returned to Ukraine not for revenge
Former Georgian President and former Chairman of Odesa Regional State Administration Mikheil Saakashvili has said that he will take part in Ukraine's development.
He told this to journalists at Kyiv's Boryspil Airport on May 29.
"I have returned to Ukraine not for revenge or destruction. I have returned here to do what I can. I want to participate in the construction of a new Ukraine together with Ukrainians and my new team. We can make a breakthrough in Ukraine and make it the most successful country," Saakashvili said.
Saakashvili said he was ready to help and consult the new authorities in Ukraine, but added that he did not have any career plans.
On May 28, Ukrainian President Volodymyr Zelensky returned Ukrainian citizenship to Saakashvili, which he was stripped of in July 2017.
op