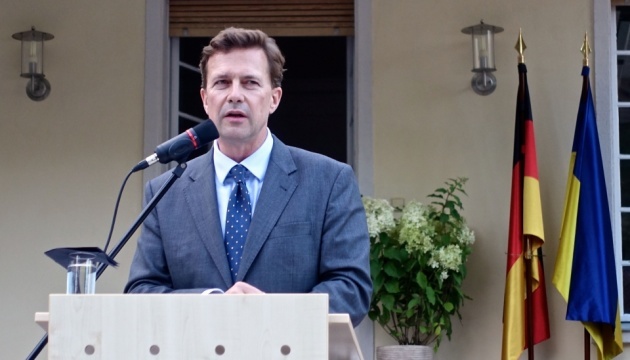 Berlin expects Putin be ready for dialogue with Zelensky
Germany welcomes the readiness of new Ukrainian head of state to hold a dialogue with Russia on the settlement of the situation in Donbas and expects the same readiness from Moscow.
"New President of Ukraine Zelensky has declared his readiness for a dialogue with Russia. In the same way, we strongly expect the same readiness from Russian President Putin as one of the signatories of the Minsk Agreements," German Government Spokesman Steffen Seibert said at a briefing on Wednesday.
He declined to disclose the details of the latest telephone conversation of German Chancellor and President of France with Russian President, saying it was confidential.
As reported, on Tuesday, Angela Merkel and Emmanuel Macron had a telephone conversation with Vladimir Putin, during which they discussed, inter alia, how to promote progress in the implementation of the Minsk agreements after the new president had assumed office in Ukraine. Both Western leaders confirmed their criticism of recent Russian decrees on expedited citizenship for residents of temporarily occupied areas of Donetsk and Luhansk regions.
ol