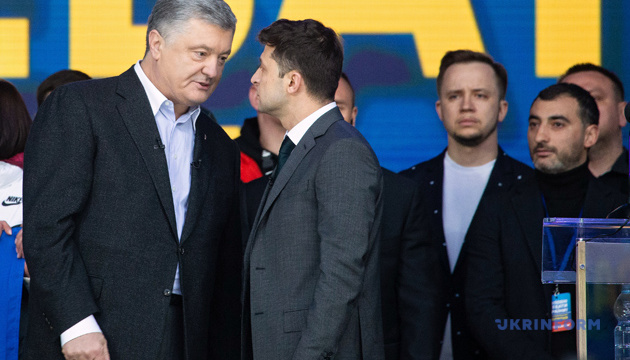 Poroshenko wishes Zelensky successful presidency
Incumbent President of Ukraine Petro Poroshenko has wished President-elect Volodymyr Zelensky a successful presidency.
Poroshenko said this in his address posted on the president's official website.
"I wish a successful presidency to Volodymyr Zelensky. A month ago, we were opponents in the elections. But it happened so that tomorrow he will be the President of my native country. The country I love and the European future of which I firmly believe in. May the Lord guard Ukraine and help its new leader in his work," Poroshenko said.
He also stressed that the change of power is a sign of Ukraine's belonging to European civilization: "We have preserved democracy even in the face of Russian aggression. Tomorrow [May 20] the power goes to the new President whom you chose at fair and free elections."
As Ukrinform reported, according to the results of the April 21 runoff election, Volodymyr Zelensky won the presidential election, as 73.22% of Ukrainian citizens voted for him.
The inauguration of the newly elected president is scheduled for May 20.
iy