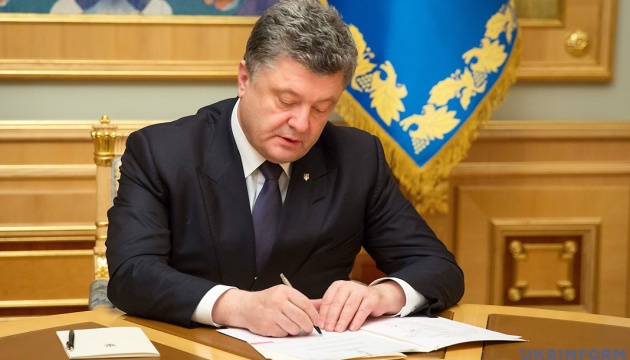 Poroshenko dismisses Tsegolko, Gerashchenko and number of advisers
Incumbent President Petro Poroshenko dismissed his press secretary Svyatoslav Tsegolko.
The relevant decree was published on the website of the head of state.
In addition, Poroshenko dismissed the following advisers (contract workers): Ihor Hryniv, Leszek Balcerowicz, Anders Fogh Rasmussen, Serhiyi Kvit, Oleksandr Paskhaver, Maria Haidar, and Yuriy Biryukov.
The head of state also dismissed Iryna Lutsenko from the post of president's representative in the Verkhovna Rada and Iryna Gerashchenko from the post of president's authorized representative for the peaceful settlement of the situation in Donbas.
ish