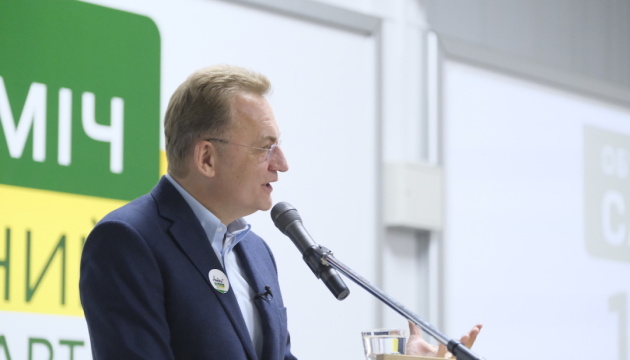 Samopomich not against early parliamentary elections - Sadovyi
The Samopomich Union supports the position of Ukrainian President-elect Volodymyr Zelensky on the holding of his inauguration on May 19, Samopomich leader Andriy Sadovyi has written in his blog on the website of the Ukrayinska Pravda news site.
"Samopomich will support the date proposed by the newly elected president. We see no reason to delay it, "Sadovy said.
According to him, the political party is not against early parliamentary elections, because it believes that the coalition really does not exist. "New elections should be held according to new electoral rules. Changes mean changes," the politician added.
Sadovyi also announced his party's priorities in parliament in the near future. In particular, the union will advocate for the change of the law on elections (open party lists and elimination of a simple majority system), as well as for the liquidation of parliamentary immunity.
On May 10, Zelensky demanded that Ukrainian MPs set the date for his inauguration for May 19.
Several resolutions regarding the date of the inauguration of Zelensky have already been submitted to the Verkhovna Rada. MPs propose holding it on May 19, May 20, or on June 1.
op