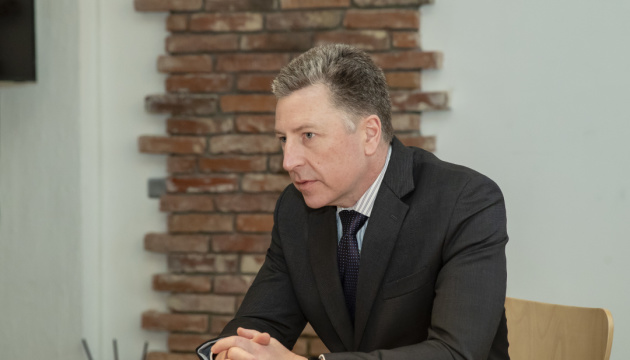 Volker: High-level US delegation to attend inauguration of Zelensky
High-level US delegation to attend the inauguration of newly elected President of Ukraine Volodymyr Zelensky as Ukraine ranks among the friends of the United States.
"A high-level delegation from the United States will arrive in Kyiv to attend the inauguration of the President of Ukraine. We are waiting for the exact date to be set, and then we will announce the members [of the delegation]… The membership is not known yet but this will be the highest level of representation which would correspond to the inauguration of the head of state that is ranked among our friends," U.S. Special Representative for Ukraine Negotiations Kurt Volker told the BBC Russian service in Washington, D.C.
Volker added that he had met with Zelensky during the election campaign back in February. The diplomat noted that he hoped to meet with the newly elected president in the inauguration days to discuss steps that could be taken to restore peace in Donbas.
ol