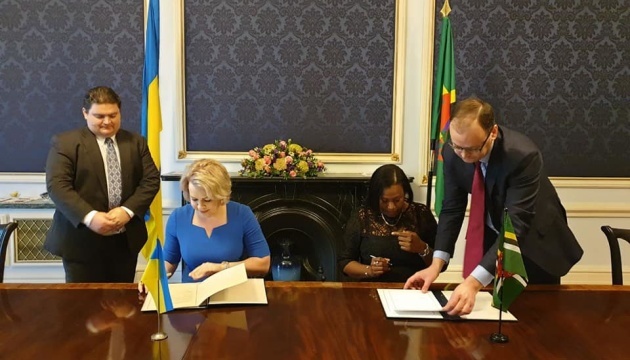 Ukraine, Commonwealth of Dominica establish diplomatic relations
On April 25, 2019, Ukraine and the Commonwealth of Dominica signed a joint communique on the establishment of diplomatic relations between the countries.
The Embassy of Ukraine in the UK reported this on Facebook.
"Following the signing ceremony, Ambassador of Ukraine to the United Kingdom Natalia Galibarenko stated that this event would promote the development of political dialogue and trade and economic cooperation between the two countries as well as strengthen Ukraine's position in the Caribbean region," the embassy noted.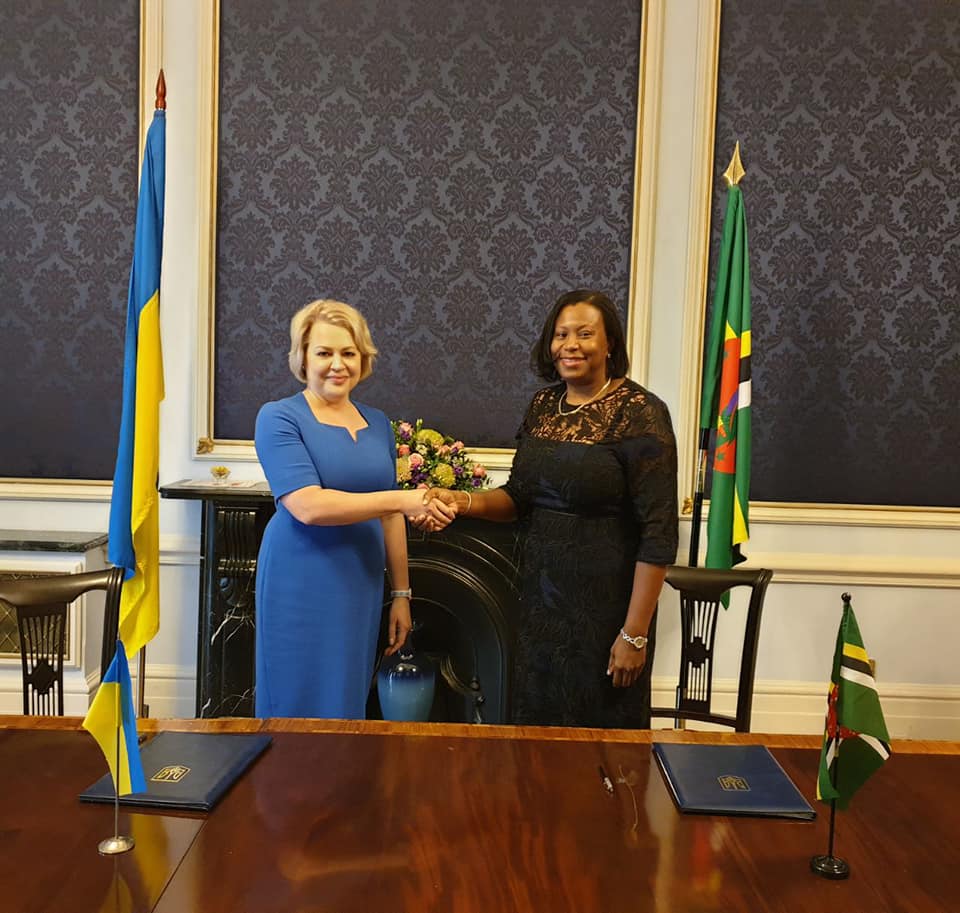 Special attention was paid to the development of the legal basis of bilateral relations.
"In this regard, the conclusion in the near future of an intergovernmental agreement on exemption of visa requirements for citizens of both countries was discussed with Janet Charles, the Acting High Commissioner of the Commonwealth of Dominica," reads the report.
ish