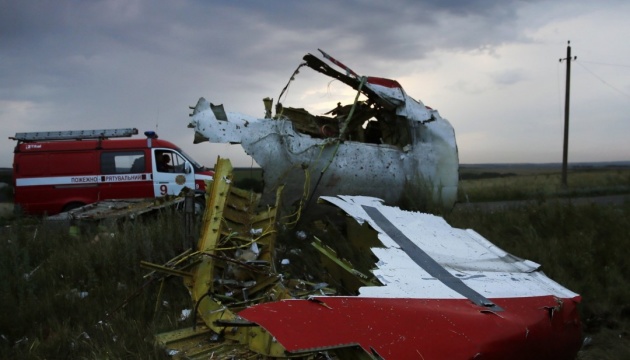 Rutte, Zelensky discuss MH17 case in phone call
Prime Minister of the Netherlands Mark Rutte in a phone call congratulated Volodymyr Zelensky on his victory in Ukraine's presidential elections. During the talk, they also discussed the importance of progress in the MH17 case.
The prime minister wrote this on Twitter on April 24.
"Just spoke with upcoming Ukrainian president Volodymyr Zelenskiy to congratulate him on his electoral victory. Among other things, we talked about stability in the region and the importance of progress on the MH17 dossier. I look forward to working together," he wrote.
As reported, the second round of Ukraine's presidential elections was held on Sunday, April 21. According to the final results of voting, Volodymyr Zelensky won the presidential elections as he garnered 73.22% of the vote. 24.45% of Ukrainians cast their votes for incumbent President of Ukraine Petro Poroshenko.