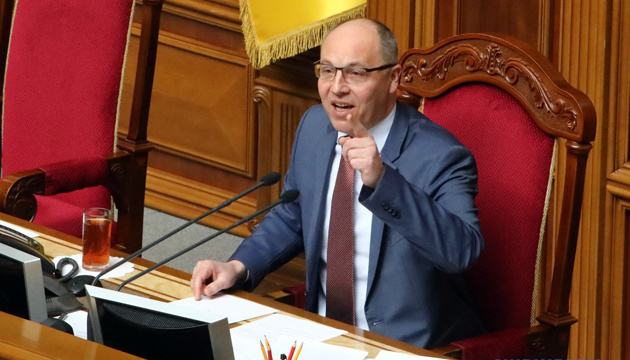 Parubiy ready to resign after signing of language law
Verkhovna Rada Chairman Andriy Parubiy has said that he will put to the vote the question of his dismissal from the post immediately after he signs the law on the functioning of Ukrainian as a state language and after the signatures for his dismissal are collected.
He said this during a morning meeting of parliament on Wednesday, according to an Ukrinform correspondent.
"I emphasize that I will not delay this process. Collect your signatures, colleagues, and I promise you that once the necessary signatures are collected, I will immediately put this question to the vote with one nuance – only after I, as chairman of the Verkhovna Rada of Ukraine, sign the law on the Ukrainian language," Parubiy said.
Parubiy also recalled how the so-called Kolesnichenko-Kivalov language law, which granted Russian the status of a regional language, had been adopted and added that the Ukrainian parliament would no longer return to that era.
"Tomorrow we will adopt the language law in a democratic, open, public manner, without militants. Pay attention how you adopted the Kolesnichenko-Kivalov law, because the Ukrainian parliament has a pro-Ukrainian majority, it is working and will continue to work," Parubiy said.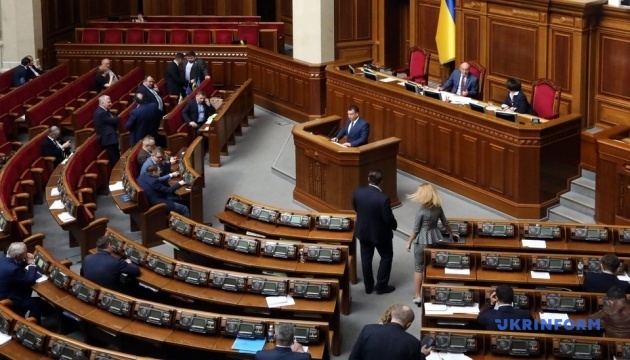 Earlier, Valeriy Pysarenko, a people's deputy from the Vidrodzhennia Party, started collecting signatures for the dismissed of Verkhovna Rada Chairman Andriy Parubiy.
op