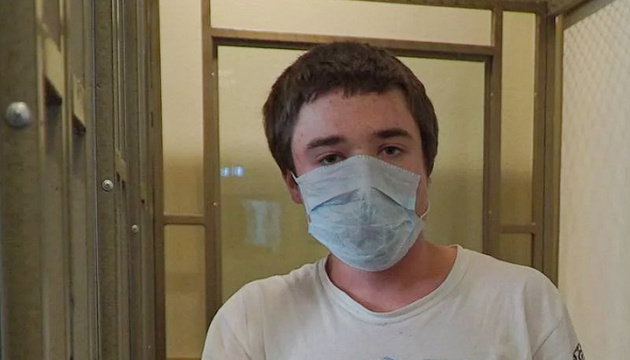 Pavlo Hryb goes on hunger strike
Ukrainian citizen Pavlo Hryb, sentenced by a Russian court to six years in prison, declared a hunger strike, Hromadske reports.
"Due to the fact that doctors have not allowed [Ukrainian ombudsman Lyudmyla] Denisova see me and in connection with all that's happening, I declare a hunger strike," said Hryb.
On March 22, a court in the city of Rostov-on-Don in Russia sentenced Ukrainian citizen Pavlo Hryb to six years of imprisonment, Hromadske reports.
As reported, Pavlo Hryb disappeared on August 24, 2017 in Belarus, where he went to the city of Gostomel to date a girl with whom he communicated on social networking sites.
In September, it became known that Pavlo Hryb was in a detention center in Krasnodar (Russia), charged with terrorism. At the same time, his lawyer said that Pavlo had been kidnapped by FSB officers.
On November 7, the arrest of Pavlo Hryb was extended until April 24, 2019.
iy