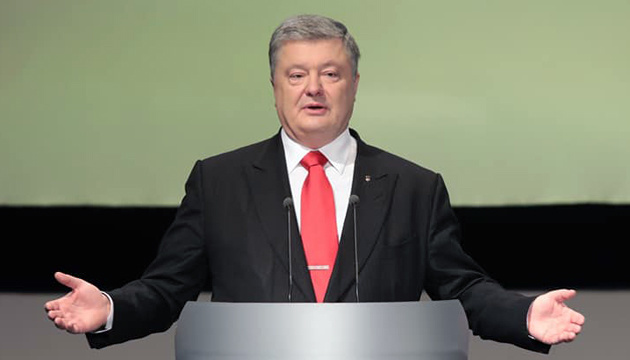 Azov package of EU sanctions only the beginning - Poroshenko
The so-called Azov package of sanctions imposed by the Council of the European Union for Russia's armed aggression in the Black Sea is only the beginning, and these restrictive measures will be strengthened if Moscow continues the same policy, President Petro Poroshenko has said in a statement published on his Facebook page.
"The EU Council has approved the extension of a huge package of sanctions against more than 160 individuals and about 50 legal entities responsible for undermining the territorial integrity and independence of Ukraine, as well as launching the Azov package of sanctions against Russia for an act of armed aggression in the Black Sea and a flagrant violation of the freedom of navigation in the Kerch Strait. This first list is only the beginning and if Russia continues to attack Ukrainian ships, impede freedom of navigation and block the Ukrainian Azov region, sanctions will be further expanded and strengthened," the statement reads.
Poroshenko thanked European partners for solidarity with the Ukrainian people in these difficult times.
"I am in constant contact with the allies to maximize the price to be paid by the aggressor for its crimes against Ukraine. New victories on the sanctions battlefield are coming soon," he said.
op