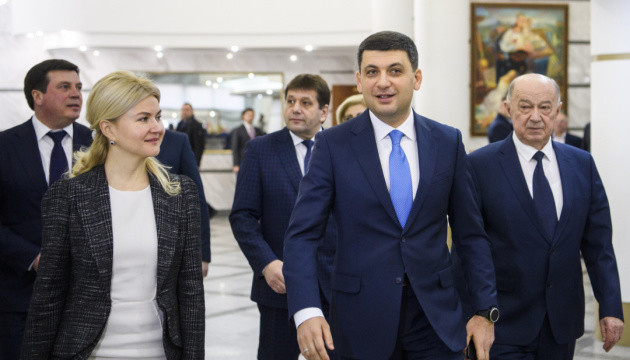 Decentralization becomes effective alternative to federalization – Groysman
The reform of decentralization of power introduced by the Government of Ukraine – the transfer of powers and financial resources to the level of territorial communities – has united the country and become a real and effective alternative to the idea of federalization of Ukraine.
Prime Minister of Ukraine Volodymyr Groysman said during a meeting of the Regional Development Council in Kharkiv today, the Government portal reported.
Among the key issues for discussion was the progress of decentralization reform and the need to transition to its new stage – to ensure the irreversibility of change.
"The decisions that we adopt determine the development of our state in the medium and long term… In 2014, we were offered a federalization that would divide Ukraine into pieces. While we proposed the decentralization reform in order to unite the state. Over the past four years, we have implemented the reform, which allowed us to triple the budgets of the communities. And now it is necessary to use resources efficiently to achieve the goals. We need to provide a new quality of education, medicine, infrastructure. The engine of development is the national economy," Groysman stressed.
The head of government noted that the model of governance had completely changed, and it concerned the development plans for 3-5 years ahead. "This year, despite political processes, we must maintain stability, provide investment and growth, inter alia through the use of decentralization opportunities, which allows regional economies and the national economy as whole to grow," he said.