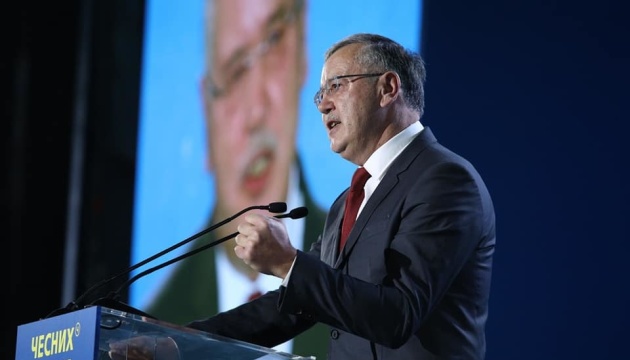 Hrytsenko demands resignation of SBU chief
Ukrainian presidential candidate Anatoliy Hrytsenko has demanded that SBU Chief Vasyl Hrytsak tender his resignation due to the introduction of the highest level of terrorist threat in Mariupol on March 13-14.
He wrote this on his Facebook page.
"I don't believe them. I am demanding the resignation of the SBU chief! I have to cancel my meeting with people in Mariupol, which was planned and already scheduled for March 13. Why? The SBU announced the highest, 'red' level of terrorist threat on the day of my arrival and the following day – Volunteer Fighter's Day. It has put into effect the relevant restrictions," Hrytsenko said.
He said that the law to which the SBU refers in its communication regarding the introduction of the red level of terrorist threat is enacted "in case of a terrorist attack."
Hrytsenko stressed that there is no information about a terrorist attack committed in Mariupol, therefore, he declared no confidence in the leadership of the special services and demands Hrytsak's dismissal.
The events on countering terrorist and sabotage threats will be held in Mariupol on March 13-14. In accordance with paragraph 8 of Cabinet of Ministers resolution No. 92 of February 18, 2016, the red level of terrorist threat was introduced in Donetsk and Luhansk regions and in the Autonomous Republic of Crimea.
op