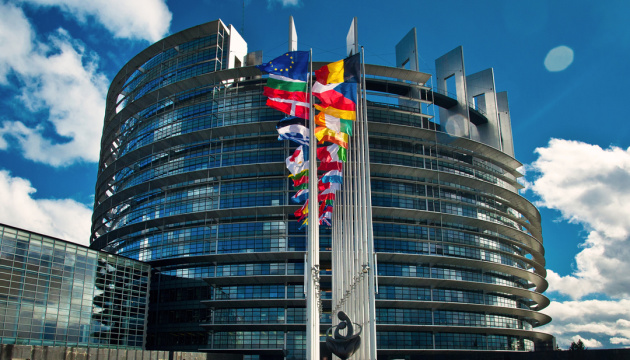 Russia cannot be EU's strategic partner due to its aggression against Ukraine - draft report
Russia can no longer be considered a strategic partner of the European Union due to its ongoing aggression against Ukraine and occupation of Crimea.
This is stated in a draft report of the European Parliament on the state of EU-Russia political relations, which will be voted on Tuesday, March 12, according to an Ukrinform correspondent.
"[The European Parliament] underlines that Russia's illegal occupation and annexation of Crimea, a region of Ukraine, its direct and indirect involvement in armed conflicts in the eastern part of Ukraine and its continuous violation of the territorial integrity of Georgia and Moldova constitute a deliberate violation of international law, democratic principles and fundamental values," reads the draft document.
The European Parliament stressed that under the present circumstances, Russia can no longer be considered a "strategic partner."
Thus, MEPs propose revising the EU-Russia Partnership and Cooperation Agreement.
The draft report notes that the EU cannot envisage a gradual return to "business as usual" until Russia fully implements the Minsk Agreement and restores the territorial integrity of Ukraine.
In this regard, the draft report calls for a critical, comprehensive re-assessment by the EU of its relations with the Russian Federation.
The draft document also stresses the necessity for consultations to be advanced within the Normandy format process, including a stronger EU role. The EU also reiterates its support for the sovereignty and territorial integrity of Ukraine.
In addition, MEPs express deep concern about the links between the Russian Government and the extreme right and populist nationalist parties and governments in the EU, such as in Hungary.
The European Parliament also condemns the Russian Federation for its responsibility in the shooting down of flight MH17 over Eastern Ukraine in 2014, as proved by an international team of investigators, and calls for those responsible to be brought to justice.
In its draft report, the EU Russia's actions in the Sea of Azov in so far as they constitute a breach of international maritime law and Russia's international commitments, as well as the building of the Kerch Bridge.
The author of the draft report is Latvian parliamentarian Sandra Kalniete.
op