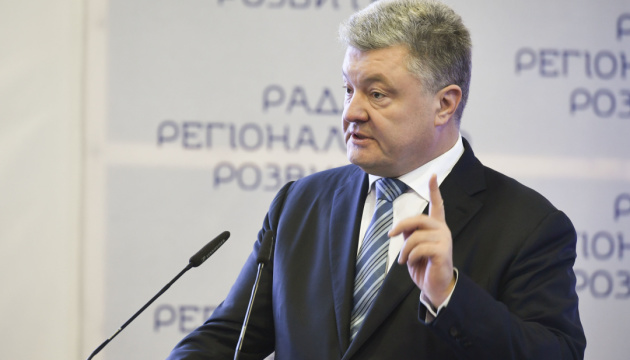 EU considering concrete options for supporting Azov Sea region – Poroshenko
Following a visit of the assessment mission to Donbas, the European Union is considering options for specific measures to support the Sea of Azov region.
President of Ukraine Petro Poroshenko said this at the Donetsk Regional Development Council on Friday, the press service of the head of state reported.
"According to the results of the assessment mission, the European Union is currently considering options for concrete support measures. We have developed a program of support for Mariupol," the president emphasized and added that the European support would be focused on certain areas.
"The EU program for eastern Ukraine is a program of the restoration and strengthening of peace and governance in the amount of EUR 25 million. Additional 10 million in support of our country after the act of aggression," the head of state said. According to him, this is a project of the European Investment Bank, which is called "Extraordinary Credit Program for the Recovery of Eastern Ukraine" and costs EUR 200 million that will be allocated to the already approved projects of Donetsk region.
"This is a reaction of our partners to the aggressive actions of Russia," the president stressed.
According to him, millions of euros and dollars are provided from the Governments of Germany, Japan, Canada, Switzerland, Poland, Lithuania, Estonia and others. At each meeting with the leadership of foreign countries, the president raised the issue of assistance to Mariupol and Donbas.
ish