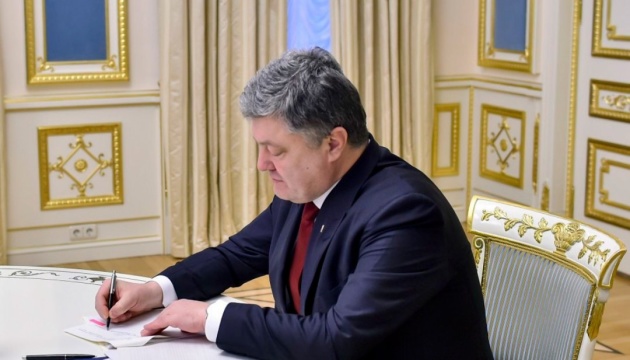 Ukrainian president appoints ambassadors in three countries
Ukrainian President Petro Poroshenko has appointed Ukraine's ambassadors to Latvia, Azerbaijan, and Yemen.
The decrees to that effect have been published on the website of the head of state.
In particular, Poroshenko signed decrees appointing Oleksandr Mishchenko as Ukraine's ambassador to Latvia and Vladyslav Kanevsky as Ukraine's ambassador to Azerbaijan.
In addition, the president appointed Ukraine's Ambassador to Saudi Arabia Vadym Vakhrushev as ambassador to Yemen on a part-time basis.
op