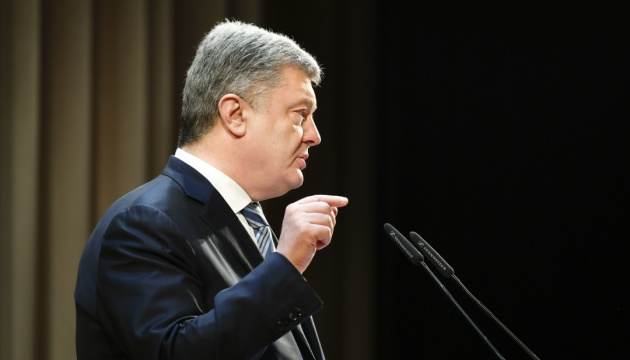 Poroshenko dreams of working as MEP from Ukraine
Ukrainian President Petro Poroshenko has said he dreams of becoming a member of the European Parliament from Ukraine after his term or terms as president.
He stated this at the youth forum titled "The opinion of young people is important. The prospect of joining NATO and the EU" in the town of Pereiaslav-Khmelnytskyi on Monday, an Ukrinform correspondent said.
"When they ask me who I want want to work as [...] after my presidential term or terms, I said that there's one decent job for me I'm dreaming of - being a deputy of the European Parliament from Ukraine," Poroshenko said.
At the same time, he recalled that only an EU member state has the right to delegate deputies to the European Parliament.
In this context, the president emphasized the importance for Ukraine to achieve EU and NATO membership criteria and submit respective applications for membership.
op