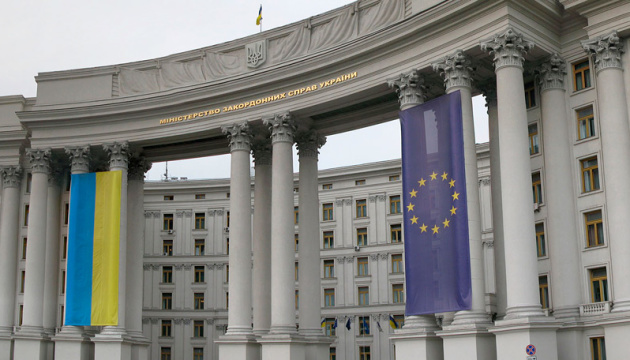 Ukraine won't open embassy of Transnistria
The Embassy of the Republic of Moldova in Ukraine represents Transnistria as an integral part of this country, therefore the opening of a diplomatic mission of unrecognized region is impossible.
"Ukraine already has a diplomatic mission - the Embassy of the Republic of Moldova. Transnistria is a part of Moldova, and Ukraine, as a guarantor country, will continue to make efforts to help settle the Transnistrian issue," Ukraine's Foreign Ministry Spokesperson Kateryna Zelenko said, an Ukrinform correspondent reports.
Earlier, political representative of Transnistria in the negotiations on Transnistrian conflict settlement, so-called minister of foreign affairs of the region Vitaly Ignatiev said that after the opening of the official diplomatic mission of Transnistria in Moscow, the authorities of the unrecognized region intend to open similar missions in Kyiv and Brussels.