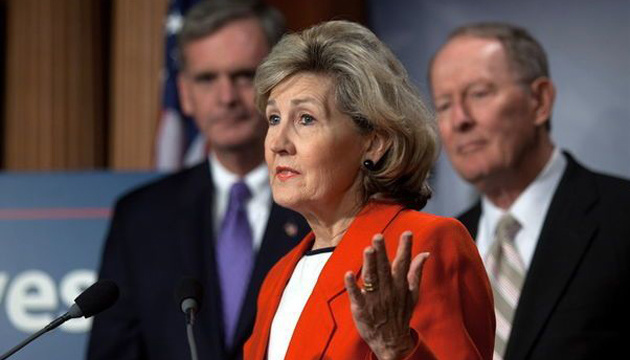 NATO member states need dialogue with Ukraine – US representative
NATO Member States need a permanent dialogue with Ukraine as the Ukrainian issue is of paramount importance in the context of the Allies' concern over the aggressive behavior of Russia.
"I think that a working breakfast, which the UK organizes for the Ukrainian defense minister, will be very helpful. My [U.S.] Secretary of Defense is looking forward to this meeting, and I think this is what all NATO defense ministers feel. It [Ukrainian issue] is one of the most important areas of concern the Allies feel about [actions of] Russia," U.S. Ambassador to NATO Kay Bailey Hutchison said at a press conference ahead of the meeting of NATO Defence Ministers scheduled for February 13-14, an Ukrinform correspondent reports.
The ambassador reminded that the Allies strongly condemned the illegal annexation of Crimea by the Russian Federation and Russia's aggression in eastern Ukraine and the Sea of Azov around the Kerch Strait.
"The Allies have repeatedly called on Russia to free the captured Ukrainian sailors and ships. The solution to these problems needs holding a meeting between the defense ministers [of NATO member states] and Ukraine. We want to be useful, and we hope that Russia will free the sailors. The working breakfast with the Ukrainian minister will be a positive step in the right direction," Kay Bailey Hutchison added.