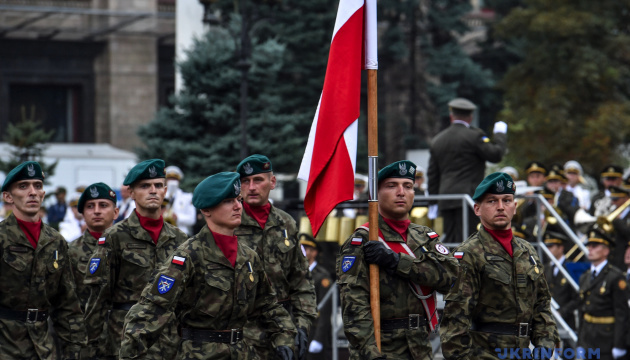 Kyiv, Warsaw agree on visit of Poroshenko to LITPOLUKRBRIG headquarters
On February 8, 2019, the 27th meeting of the Advisory Committee of the Presidents of Ukraine and the Republic of Poland was held in Warsaw under the chairmanship of Deputy Head of the Presidential Administration of Ukraine Kostiantyn Yelisieiev and Secretary of State – Chief of the Cabinet of the President of the Republic of Poland Krzysztof Szczerski.
The parties discussed the topical issues of Ukrainian-Polish relations, as well as coordinated the issues of bilateral, European and international agenda, the press service of the Head of State reports.
In particular, an agreement was reached on the participation of President of Ukraine Petro Poroshenko in the joint visit together with the Presidents of the Republic of Poland and the Republic of Lithuania to the headquarters of the LITPOLUKRBRIG in Lublin, Poland, in February this year.
In the context of the non-permanent membership of Poland in the UN Security Council, further efforts were discussed to consolidate the international community to provide Ukraine with practical support in countering Russian aggression and the release of Ukrainian prisoners illegally held by the Russian Federation, including the sailors captured near the Kerch Strait in November 2018.
It was decided to intensify cooperation on security issues, including energy security, as well as counteraction to the Nord Stream 2 project.
The parties also stressed the importance of intensifying cross-border, economic and investment cooperation between Ukraine and Poland.
As a reminder, the joint military unit LITPOLUKRBRIG was formed from the personnel of the armed forces of Ukraine, Poland and Lithuania in 2014.