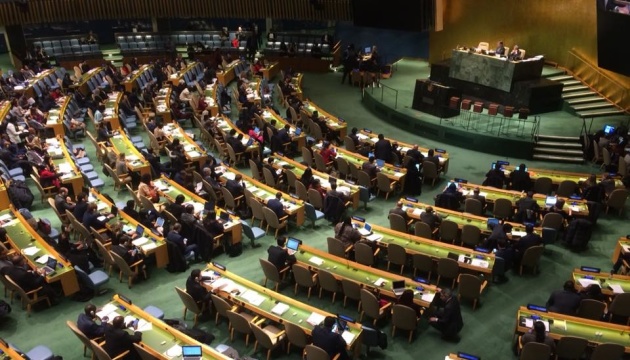 Russia must comply with resolution demanding release of Ukrainian sailors – UN
Resolutions are adopted to be implemented, and the UN monitors their implementation. This also applies to the "Crimean" resolution, which demands the release of captured Ukrainian sailors.
A representative of the president of the UN General Assembly said this in comments to an Ukrinform correspondent during a briefing at the UN on Wednesday, February 6.
"The president of the UN General Assembly once again emphasizes that resolutions are adopted for a reason. Resolutions of the UN - the General Assembly or the Security Council - must be implemented, must be respected," she explained, responding to a question of Ukrinform's correspondent about the fact that Moscow does not comply with the requirement to immediately release the captured Ukrainian sailors, formulated in the resolution of December 17, 2018, and continues to conduct interrogations despite their status as prisoners of war.
As reported, on December 17, the UN General Assembly adopted a Ukraine-initiated resolution entitled "Problem of the Militarization of the Autonomous Republic of Crimea and the City of Sevastopol, Ukraine, as well as Parts of the Black Sea and the Sea of Azov." A total of 66 states supported the resolution, 19 voted against it, and 72 abstained.