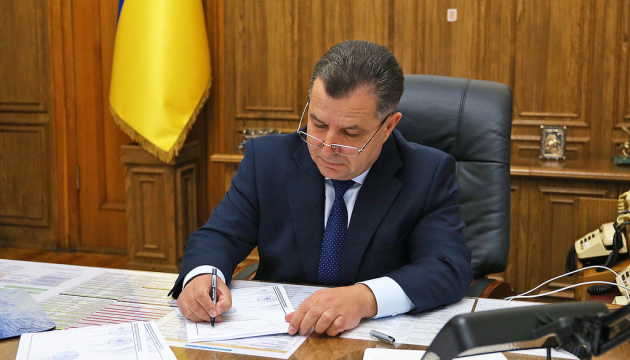 Poltorak: NATO supports need to accelerate Ukraine's accession to Alliance
Defense Minister Stepan Poltorak has stated that the North Atlantic Alliance supports the need to accelerate Ukraine's entry into NATO.
"What changed in 2018, and even before that in 2016-2017? First, they observed us, then helped us, and at the last meeting, which I attended, almost all members of the Alliance insisted on the need to speed up Ukraine's accession. This is an answer to all treacherous words that 'no one is waiting for us there and no one needs us," Poltorak said on the Priamyi TV channel.
He noted that Ukraine will not only join the Alliance, but also learn how to fight.
"We need to achieve standards, we need new weapons, new methods and a new system that will meet our interests," Poltorak added.
As reported, President Petro Poroshenko said that in 2024, Ukraine will apply for membership in the European Union and will receive the NATO Membership Action Plan.