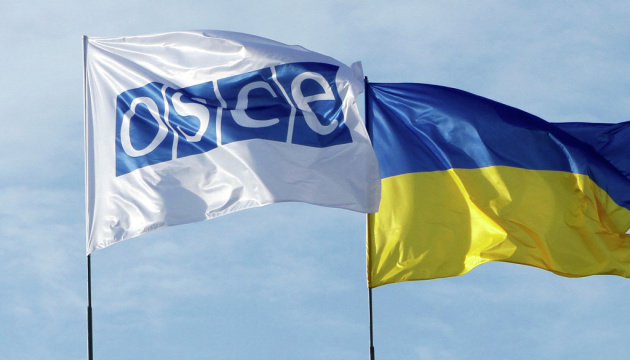 Ukraine in OSCE again calls on Kremlin to release political prisoners
Permanent Representative of Ukraine to the International Organizations in Vienna Ihor Prokopchuk once again called on the Russian authorities to immediately release the illegally detained Ukrainian citizens.
The Ukrainian diplomat made a corresponding appeal at the meeting of the OSCE Permanent Council in Vienna on Thursday, an Ukrinform correspondent reported.
"In the Russian Federation, dozens of Ukrainian citizens continue to be illegally held in custody as hostages of the Kremlin regime. Among them are Ukrainian filmmaker Oleg Sentsov, journalist Roman Sushchenko, Oleksandr Kolchenko and many others, including Pavlo Hryb who is again taken today to a Russian show of court hearing. We urge the Russian authorities to immediately release the illegally detained Ukrainian citizens," he said.
Prokopchuk added that the Russian occupation authorities continued to repress Ukrainian activists and Crimean Tatars. "Tomorrow, another so called "court" session will take place in the case of Volodymyr Balukh who was sentenced last year for hoisting a Ukrainian flag near his private house. Crimean Tatar Edem Bekirov, a disabled person facing fabricated charges of storage and transfer of explosives and ammunition, has been denied a proper medical assistance," he noted.
The Ukrainian diplomat also pointed out that Russia, despite the calls from the international community, had been holding in remand prisons for two months the prisoners of war, 24 Ukrainian sailors captured during the attack on the Ukrainian Navy ships on November 25, 2018 near the Kerch Strait.
"The actions of the Russian authorities do require that the international community steps up its pressure on Russia, including by strengthening the sanctions regime, to deter its aggressiveness and make it abide by its international commitments and obligations," Prokopchuk underscored.