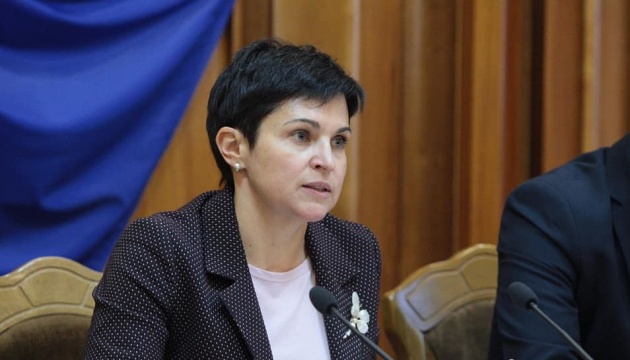 CEC, VR Commissioner for Human Rights sign Memorandum on voting rights protection
Chairperson of the Central Election Commission (CEC) Tetiana Slipachuk and Verkhovna Rada Commissioner for Human Rights Liudmyla Denisova signed a Memorandum of Cooperation to promote the protection of voting rights of Ukrainian citizens, the CEC press service wrote on its official Facebook page.
"Today [January 24], we sign one of the most serious Memoranda, since the consolidation of efforts of Ukraine's Verkhovna Rada Commissioner for Human Rights and Central Election Commission aimed at protecting voting rights and freedoms is the key one on the eve of presidential elections," said Slipachuk.
In turn, Denisova noted that the holding of joint events, meetings, seminars, conferences, which are envisaged in the Memorandum, will promote Ukrainian citizens' awareness of their voting rights and legal consequences of election law violations.
As reported, the CEC has already registered 13 candidates for the post of Ukraine's president, namely: Ihor Shevchenko, Serhiy Kaplin, Valentyn Nalyvaichenko, Vitaliy Skotsyk, Andriy Sadovyi, Vitaliy Kupriy, Yevhen Murayev, Anatoliy Hrytsenko, Hennadiy Balashov, Olha Bohomolets, Oleksandr Shevchenko, Roman Nasirov, and Yuriy Boiko.
The presidential election campaign in Ukraine began on December 31, 2018. The nomination of candidates by political parties or by self-nomination and the submission of documents by candidates to the CEC will last until February 3, 2019. A presidential candidate or a party that nominated him or her for president must make a monetary deposit in the amount of UAH 2.5 million. The registration of presidential candidates will last until February 8 inclusive.
The presidential election will take place on March 31, 2019,
iy