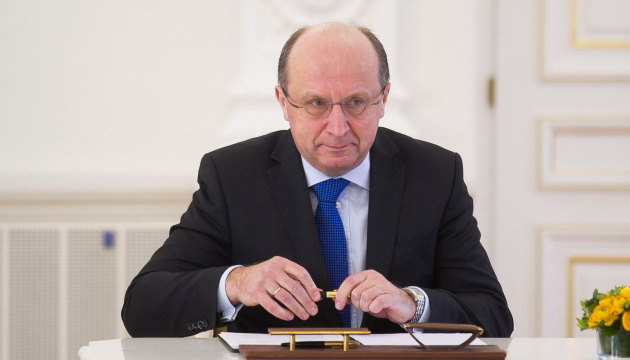 Kubilius: Ukraine may get EU membership prospect in 2027
Lithuania and Poland will promote in the European Union a strategic initiative for giving Ukraine the EU membership prospects in 2027.
"We have added a new component to the current 'Marshall Plan [for Ukraine].' It is the second part, which is called 'Ukraine 2027.' This plan, which we could discuss in Ukraine even before the election, is very clear. 2027 is the year when Lithuania will hold its second presidency of the Council of the European Union. Before us, Poland will hold the presidency in 2025. Lithuania and Poland now discuss the need for creation of such a strategic link. That is, both countries may raise during their presidency an ambitious question so that the EU can reach a very concrete decision on Ukraine's further integration into the community," Andrius Kubilius, the candidate for the position of the Secretary General of the Council of Europe, former prime minister of Lithuania, said in an interview with an Ukrinform correspondent in Strasbourg.
Kubilius clarified he meant giving Ukraine specific prospects for EU membership.
"We will try to do this, but on condition that Ukraine will fulfill its homework assignment until 2025-2027. There is a window of opportunities," Kubilius noted.
The so-called Marshall Plan for Ukraine, initiated and authored by Andrius Kubilius, provides for raising billions of dollars in the international investment to Ukraine for the implementation of infrastructure projects and European reforms.