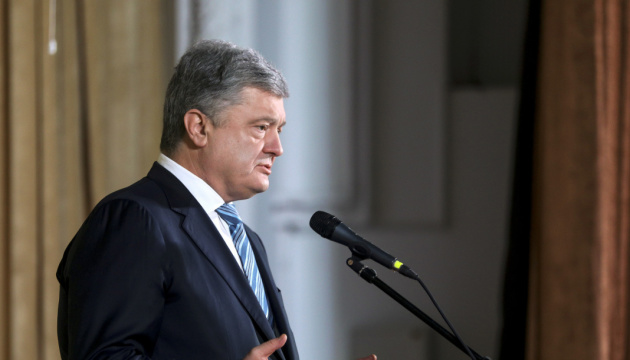 Poroshenko hopes that Knesset will recognize Holodomor as genocide
As part of an official visit to the State of Israel, President of Ukraine Petro Poroshenko met with Speaker of the Knesset of Israel Yuli-Yoel Edelstein.
"The parties discussed a number of issues of bilateral cooperation in political, economic, cultural and humanitarian sectors," the press service of the head of state reported.
During the meeting, the parties noted a progress in the political and inter-parliamentary dialogue between Ukraine and Israel and the important role of inter-parliamentary friendship groups in this process.
The interlocutors also discussed the Knesset's support for the ratification of a free trade agreement between Ukraine and Israel, which will be signed during the visit of the Ukrainian president.
"The sides exchanged views on topical issues on the international agenda. Poroshenko also expressed hope that the Knesset would recognize Holodomor as an act of genocide against Ukrainian people," the press service noted.