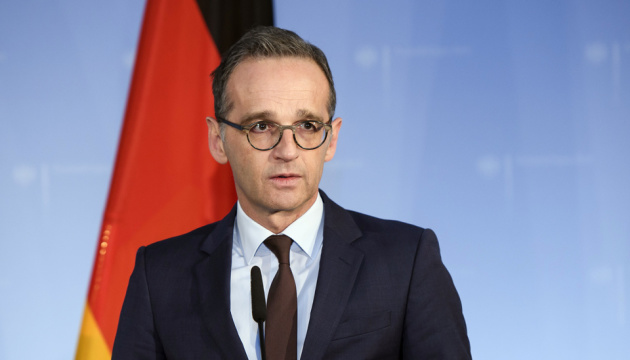 Freedom of navigation in Azov Sea and Kerch Strait must be based on international law principles
The freedom of navigation in the Sea of Azov and the Kerch Strait should be based on the principles of international law.
Foreign Minister of Ukraine Pavlo Klimkin and Foreign Minister of Germany Heiko Maas pointed out this during the talks on January 18, the Foreign Ministry of Ukraine reported.
In this regard, the joint initiative of Germany and France on joint international monitoring of freedom of navigation in the Sea of Azov and the Kerch Strait was welcomed. The ministers considered the possibility of holding consultations at the expert level with further discussion of the implementation of the mentioned initiative within the framework of the Normandy format.
Another important topic of the meeting was the energy issue, in particular in the context of the construction of the Nord Stream 2 gas pipeline. The Ukrainian side essentially defends the position regarding the need to extend the norms of the EU energy legislation to all routes of gas supply in Europe. The German side confirmed the importance of preserving the transit role of Ukraine.
During the meeting, the parties also discussed the possibility of Berlin's further influence and pressure on Russia in order to release Ukrainian prisoners of war and political prisoners.
In the context of bilateral issues, Ministers Pavlo Klimkin and Heiko Maas praised the state of Ukrainian-German cooperation, including Berlin's support for the sovereignty and territorial integrity of our state, as well as practical assistance in the effective implementation of systemic reforms.