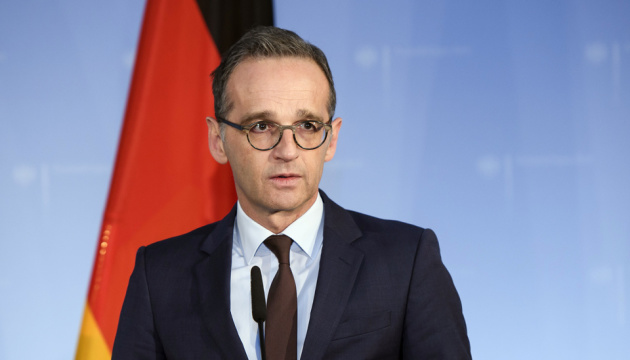 Germany protects interests of Ukraine by participating in Nord Stream 2 project – Maas
German Foreign Minister Heiko Maas has reiterated that Germany will be able to protect the interests of Ukraine by participating in the construction of the Nord Stream 2 gas pipeline.
"If German and European companies are ousted from the project, there will be no one left who continues to insist on preserving the transit of Russian gas through Ukraine," Maas said on Thursday.
He noted that Nord Stream 2 was not a German-Russian special way, and criticized the threat by the United States to impose sanctions in this regard, saying that "it would be the wrong way to solve a dispute over energy supply."
"Questions of European energy policy must be decided in Europe, not in the U.S.," Maas said.
"To impose unilateral sanctions against Nord Stream 2 is certainly not the way to go," the diplomat added.
Maas, in general, called for the development of a "new European-Russian agenda," a new Eastern European policy, which should also include Ukraine, Belarus, the Caucasus and South-Eastern Europe.
Nord Stream 2 is a gas pipeline project which aims to carry more Russian natural gas under the Baltic Sea direct to Germany, bypassing Ukraine and Poland. Russian gas monopoly Gazprom owns 51% of the project's shares. Russia wants to build two strings of the gas pipeline. The project opponents, including Poland, the Baltic countries, Ukraine, Moldova, the United States and Denmark, argue that Nord Stream 2 will increase the EU's dependence on Gazprom.