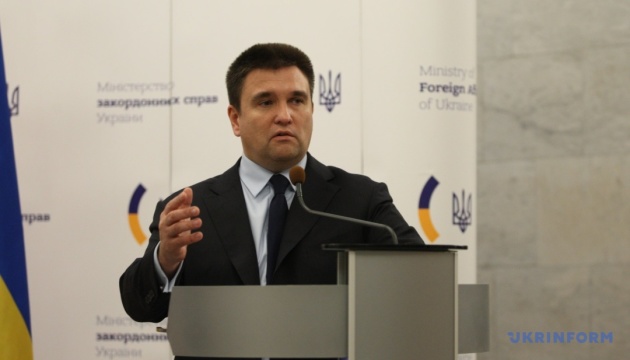 Ukrainian foreign minister: Polling stations in Russia closed for security reasons
The Central Election Commission of Ukraine has approved a decision to transfer five foreign polling stations from Russia to the embassies of Ukraine in Georgia, Kazakhstan and Finland to ensure security and safety of Ukrainian citizens.
"The main reason for the closure of polling stations in Russia is, of course, security. We don't even talk about possible infiltration of FSB agents into election commissions, their impact on the membership and much more. First and foremost, we are concerned about the security and safety of Ukrainian citizens, who, despite administrative and propaganda pressure, will decide to become election commissions members or will simply come to the polling stations," Ukrainian Foreign Minister Pavlo Klimkin writes in a column for the Ukrayinska Pravda online newspaper.
As noted, the dangerous provocations could be arranged on the election day. "Ukrainian voters, our employees and the buildings of our diplomatic missions can suffer," Klimkin explained
He informed that those Ukrainian citizens, who stay in the territory of the Russian Federation temporarily (the overwhelming majority), will be able to cast their vote in Ukraine at the place of their permanent residence.
Those, who live in Russia on a permanent basis, will have an opportunity to vote in the embassies of Ukraine in Georgia, Finland and Kazakhstan.