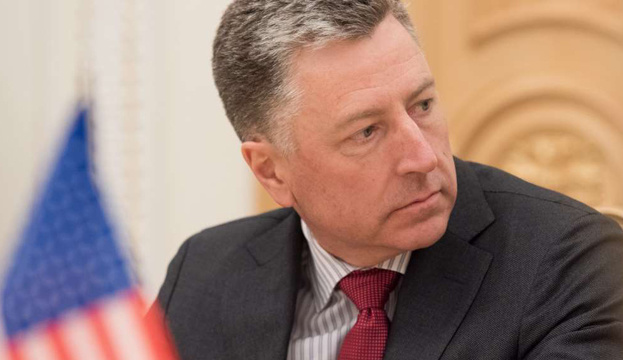 Martial law in Ukraine should not be extended after Dec. 26 – Volker
U.S. Special Representative for Ukraine Negotiations Kurt Volker has noted the importance of not extending martial law in Ukraine after December 26.
He stated this during a meeting with Speaker of the Verkhovna Rada of Ukraine Andriy Parubiy, according to the website of the Ukrainian parliament.
"We support Ukraine's aspiration to strengthen defence capacity of its armed forces to respond to Russian aggression," Volker stressed, noting that it is very important not to extend martial law and adhere to democratic principles.
He also commended the adoption of demining laws, because "it affects the lives of people in eastern regions", as well as the preparation for a law on defense procurements.
In turn, Parubiy stressed that the presidential election would be held on time, as the overwhelming majority of the parliamentarians had voted for that.
He explained that the introduction of martial law in the border areas, especially nearby the Black Sea and the Sea of Azov, "was a preventive measure to bring defense to full readiness." At the same time, he noted that curfew or restrictions that could affect human freedoms had not been introduced.
As reported, on November 25, Russian border ships committed aggressive actions against Ukrainian vessels that set sail from the port of Odesa to the port of Mariupol. Russian special forces fired on and captured three Ukrainian vessels and 24 sailors in the Kerch Strait.
On November 26, the Verkhovna Rada of Ukraine adopted a law approving the decree of the President of Ukraine on the imposition of the martial law for 30 days in 10 regions of Ukraine in connection with the aggression of Russia.
ish