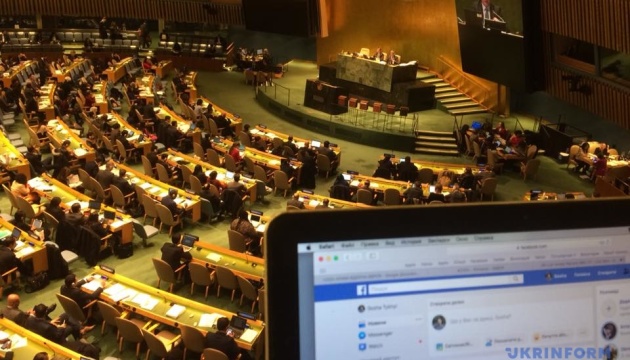 Ukraine rebukes Serbia for not supporting UN resolution on Crimea
Ukrainian ambassador to Serbia Oleksandr Aleksandrovych has rebuked Belgrade for voting against the resolution put forward by Ukraine at the UN General Assembly despite the fact that Kyiv supported Serbia in the Kosovo issue.
"Ukraine does not recognize the independence of Kosovo. We say that Kosovo is a sovereign part of Serbia's territory. However, yesterday, Serbia was one of 19 countries that voted against the resolution condemning the militarization of Crimea and the Sea of ​​Azov by Russia at the UN General Assembly meeting. Serbia could at least abstain, because in July, during the visit of Petro Poroshenko to Belgrade, he and the Serbian president had agreed that our countries would not vote against each other," the Kurir news agency reports, citing the statement of the Ukrainian ambassador for the Tanjug agency.
Aleksandrovych stressed that he "does not understand" such a behavior of Serbia as recently Ukraine had voted against Kosovo's membership in the Interpol.
Ukraine's ambassador to Serbia express regret that Belgrade had not joined the anti-Russian sanctions, obviously, due to the large turnover of Russian-Serbian trade.
ol