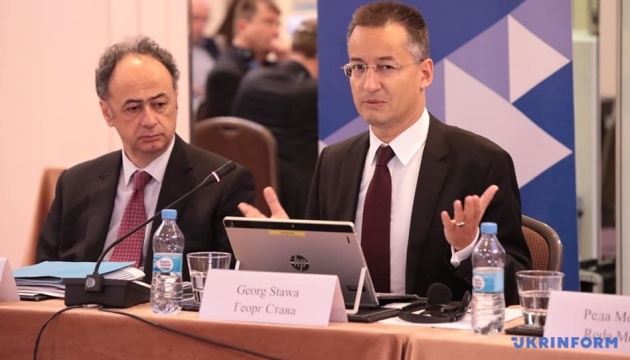 CEPEJ president: Ukraine demonstrates unprecedented level of transparency in judicial reform
Ukraine demonstrates an unprecedented level of transparency in carrying out its judicial reform.
"Ukraine is the only country to demonstrate publicly the entire procedure [of judicial reform]. Ukraine has online broadcast of meetings, showing, inter alia, the integrity checks of the candidates. It is the most sensitive part [of selection of judges], but it's an interesting idea," President of the European Commission for the Efficiency of Justice (CEPEJ) Georg Stawa said in an interview with LB.ua Ukrainian online media outlet.
In his opinion, such openness enables the judiciary to respond to a specific problem if the public gives a negative response.
However, excessive publicity can also pose a threat, the expert believes. "You cannot leave aside the respect for the personal rights of judges as the issues of private life are discussed during an interview. This transparency needs to be limited," Stawa says.
"If Ukraine is committed to integrity, transparency [of the judicial system], you should accustom the judges to this. Perhaps, the next generations will follow the new experience," the CEPEJ president summed up.
November 23, Head of the EU Delegation to Ukraine Hugues Mingarelli said at the presentation of the report of the European Union's project "Selection and evaluation of judges" that the public confidence in the judiciary in Ukraine has improved significantly [from 5% up to 16%] since 2015. "This means that Ukraine makes a very good progress and contributes to the growth of people's confidence in the judiciary," he said.
ol