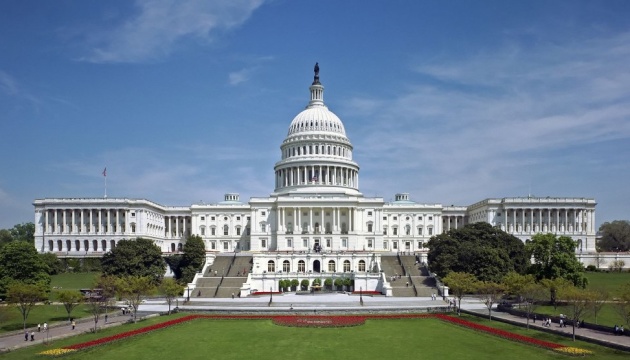 U.S. House of Representatives condemns Russian aggression at sea
The House of Representatives, the lower chamber of the U.S. Congress, has approved a resolution condemning military aggression committed by the Russian armed forces against the Ukrainian state in the Kerch Strait, Ukraine's Embassy in Washington has reported.
"The resolution condemns Russia's attack on Ukrainian Navy ships in the Kerch Strait as violations of binding international norms and agreements. The document urges Russia to immediately return the vessels and their crews to Ukraine, cease its violation of the sovereignty of our state and its efforts to prevent Ukrainian vessels from transiting the Kerch Strait, as is Ukraine's right under international norms and agreements," reads the report.
The resolution also reaffirms the United States commitment to provide the people of Ukraine with political, economic, and security assistance to enable them to secure their independence, democracy, and prosperity.
In addition, the document calls on the U.S. president, allies and partners of the United States to hold Russia accountable for its ongoing aggression against Ukraine. The resolution emphasizes Russia's repeated violations of international norms and agreements by its continuing aggression against Ukraine, systematic non-compliance with the Minsk agreements, as well as the expansion of Russian aggression against Ukraine, including militarization of the Azov Sea and blockading the Kerch Strait in contravention of international norms and agreements.
The resolution was presented on November 29, 2018 by House Foreign Affairs Committee Chairman Rep. Ed Royce from the Republican Party and Rep. Eliot Engel from the Democratic Party.
op