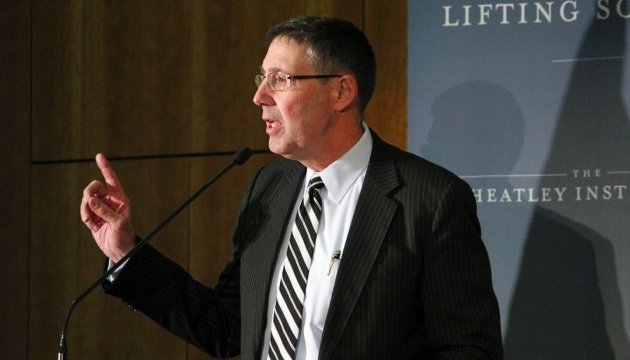 Kremlin will not win war in Ukraine - Herbst
The Kremlin is doing everything possible to change the current leadership in Ukraine to the one more favorable to Russia's interests, and it hopes it will be able to do so if not in the presidential elections, then in the parliamentary elections to be held in Ukraine next year.
Former U.S. Ambassador to Ukraine John Herbst, who now serves as director of the Atlantic Council's Eurasia Center, said this during a discussion entitled "Stopping Russian Aggression in the Sea of Azov" on Wednesday, December 5, an Ukrinform correspondent reported.
"There's no doubt that Moscow's policies are designed to produce a leadership in Ukraine more favorable to Kremlin interests. I don't think they [Russians] believe they can achieve this in the presidential election, which will happen next spring, but they are hoping this will occur with the Rada elections that will happen next fall," Herbst said.
The expert recalled statements by Putin who not only said that the current Ukrainian president "represents war," but also stated that he wants to have better relations with Ukraine after the elections, with a new leadership of the state. According to Herbst, that can be interpreted that the Kremlin wants to see in Ukraine the people who will do what it wants, and then, according to Moscow, everything will be fine.
"But that will not happen. No matter who [in Ukraine] wins the presidential election or how the parties shape after the Rada elections, Putin will face a dynamics in Ukraine similar to what he faces today - which is a largely united political class, a largely united people against Kremlin aggression," the former U.S. ambassador said.
He also noted that everybody understands that this is the Kremlin's war against Ukraine.
"The Kremlin will not win this war in Ukraine. They will have to make peace, and a peace on terms that are largely acceptable to Ukraine and to Ukraine's Western backers as long as Western policy remains at least as strong as it is today," Herbst said.
op