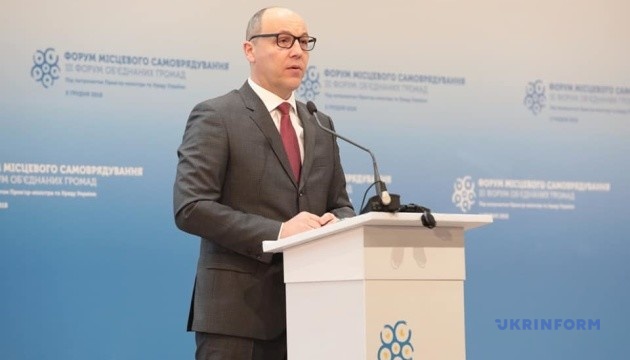 Parubiy calls on U.S. Senate to introduce new sanctions against Russia
Verkhovna Rada Chairman Andriy Parubiy has sent an official letter to Mike Pence, Vice President of the United States of America and President of the United States Senate, the press service of the Ukrainian parliament reports.
In the letter, Parubiy thanked for the U.S. support to Ukraine and informed about the recent developments in the Sea of Azov region.
The speaker also called for the imposition of "additional economic sanctions on the Russian Federation" following its aggressive actions in the Kerch Strait.
"Ukraine, the United States, and the international community have taken strong and decisive actions since 2014 to counter Russia's illegal and aggressive behavior, including the imposition of economic sanctions. It is crucial that the rule of law and international norms be forcefully upheld by creating consequences for those countries who seek to undermine the rights of other countries for their own national gain. We encourage you to use all available opportunities to stop Russia's aggression toward Ukraine and its clear breach of international rules and norms, by imposing additional energy and financial sanctions," reads the letter.
As reported, on November 25, Russian border ships committed the acts of aggression against three Ukrainian ships heading from the port of Odesa to the port of Mariupol. The Russian special forces fired and seized three Ukrainian ships in the Kerch Strait. There were 24 sailors aboard.
On November 26, the Verkhovna Rada of Ukraine adopted the law approving the presidential decree on the introduction of martial law in ten regions for 30 days in connection with the Russian aggression.
iy