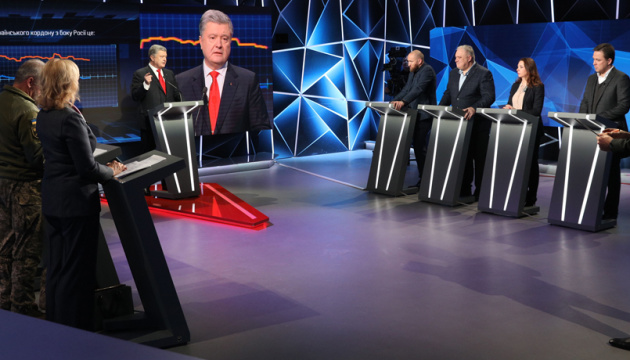 Putin proved at G20 summit that he organized aggression in Azov Sea - Poroshenko
Ukrainian President Petro Poroshenko has said he is convinced that Russian President Vladimir Putin's statement at the G20 summit proved that the Russian leader organized aggression in the Sea of Azov.
He stated this, speaking on the Freedom of Speech show on the ICTV channel, an Ukrinform correspondent reported.
"Putin's statement at the G20 summit proved that this issue was organized by the top leadership, directly by the president of the Russian Federation. All the orders were given, including the order to open fire, when our ships entered neutral waters. A pirate attack was committed. What makes them different from Somali [pirates]? Nothing. There is no law," Poroshenko said.
Putin said at a press conference after the G20 summit in Buenos Aires on December 1 that the issue of the exchange of 24 Ukrainian sailors from three Ukrainian Navy ships detained by Russian military in the Kerch Strait was not yet on the agenda.
On November 25, Russian border ships aggressive actions against Ukrainian vessels that were en route from the port of Odesa to the port of Mariupol. Russian special forces fired on and captured three Ukrainian ships and 24 sailors in the Kerch Strait.
On November 26, the Verkhovna Rada adopted the law approving a presidential decree on the introduction of martial law in ten regions of Ukraine for 30 days due to Russian aggression.
op