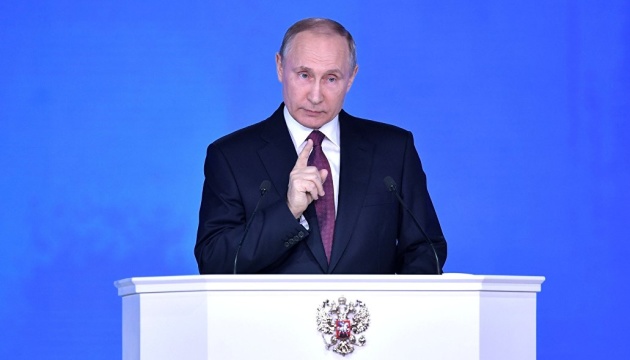 Putin: Meeting in 'Normandy format' before elections in Ukraine makes no sense
Russian President Vladimir Putin has stated at a press conference in Singapore that there is no point in holding a new meeting of the "Normandy Four" in the current situation in Ukraine.
Putin's press conference was broadcast by Russian television channels, an Ukrinform correspondent reported.
"A meeting in the "Normandy format" during the election campaign that is taking place in Ukraine now is more or less meaningless," Putin said.
He accused the Ukrainian leadership of failing to comply with the Minsk agreements. At the same time, Putin expressed doubts that the upcoming elections in Ukraine scheduled for March 31 could change the situation.
As reported, the meeting in the "Normandy format" (the foreign ministers of Ukraine, Germany, France and Russia) took place in Berlin on June 11.
On July 26, the participants of the meeting of the "Normandy Four" at the level of political directors agreed to continue discussing the deployment of a UN peacekeeping mission in Donbas.
Later, the Russian Foreign Ministry said that another meeting in the same format could be held next autumn. As for the meeting at the level of heads of state, Russia does not agree to hold it until the end of 2018.
ish