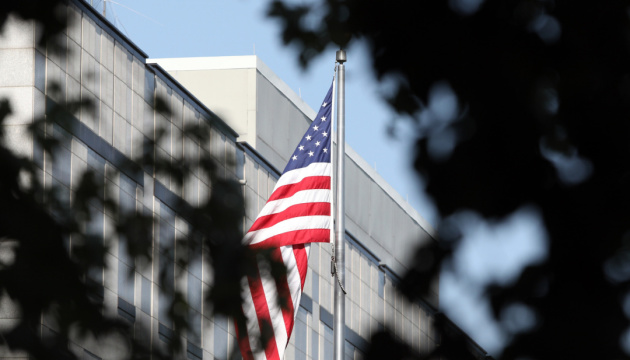 US calls on Russia to cancel sham elections in Donbas
The United States calls on Russia to cancel the sham elections in the temporarily occupied territories of eastern Ukraine, which the militants plan to hold on November 11.
"Russia could and should cancel the sham Nov. 11 "elections." It's a charade since the Kremlin has already anointed leaders to serve as its proxies in the so-called 'DPR' and 'LPR'," the Embassy of the United States in Ukraine posted on Twitter.
Earlier, the U.S. Embassy in Ukraine called on residents of the occupied areas of Donetsk and Luhansk regions not to take part in the so-called elections.
At the summit of the European People's Party, Ukrainian President Petro Poroshenko called on Europe to intensify political and sanctions pressure on Russia in connection with sham "elections" in the temporarily occupied Donbas and for sake of release of Ukrainian political prisoners held in Russia.
The Russian occupation administration in Donbas scheduled the so-called "elections" in the occupied areas of Donbas for November 11.
Russia officially declared on Tuesday, November 6, that it would recognize the results of the "elections" of Moscow's puppet regimes.
ol