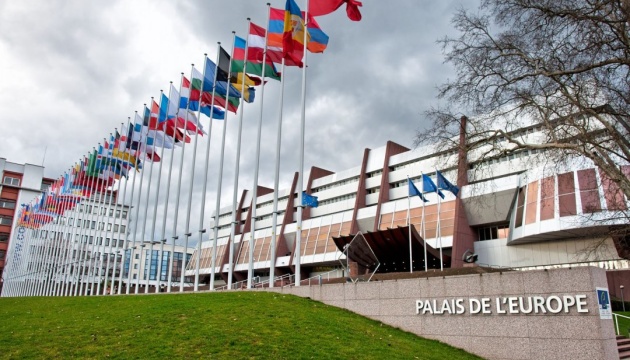 Council of Europe calls on Ukraine to uphold voting rights of IDPs
The Council of Europe has called on Ukraine to uphold the voting rights of the internally displaced persons (IDPs) from the uncontrolled regions of Donbas and occupied Crimea.
This was discussed on the first day of the 35th session of the Congress of Local and Regional Authorities of the Council of Europe, which takes place in Strasbourg on November 6-8, an Ukrinform correspondent reports.
"In Ukraine, IDPs who fled the areas affected by foreign military intervention in the Eastern part of the country and, to a lesser extent, Crimea after illegal annexation by the Russian Federation, make up a population of almost 1.7 million. The large number of IDPs and their extremely vulnerable situation posed significant challenges to upholding their rights, inter alia, their voting rights in the 2014 parliamentary elections and the 2015 local elections," reads the report of Jos Wienen, the rapporteur from the Netherlands, which was adopted on Tuesday.
As noted, the IDPs have to be given de facto opportunity to electoral participation, by removal of barriers such as excessive residency requirements.
"IDPs should be able to make their own individual choices about the constituency of registration," the report underscores.
ol