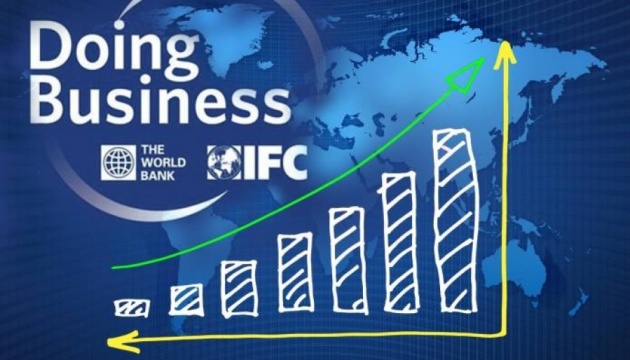 Ukraine moves up five spots in Doing Business rating - Poroshenko
Ukraine has moved up five positions in the international Ease of Doing Business ranking and currently holds 71st place, President Petro Poroshenko has written on Facebook.
"Ukraine has climbed five more positions in the Doing Business rating and took 71st place," Poroshenko said.
In addition, according to him, Ukraine's indicator in the category "trading across borders" improved by 41 positions and in the category "enforcing contracts" by 25 positions.
The head of state also emphasized that since 2014, the greatest progress had been achieved in the categories "paying taxes" (up 110 spots), "trading across borders" (up 70 spots), and "protecting minority investors" (up 56 spots).
The president noted that Ukraine ranks 30th in the world in "dealing with construction permits."
Poroshenko said that Ukraine would not stop and expressed confidence that "we deserve a better place and can do better."
op