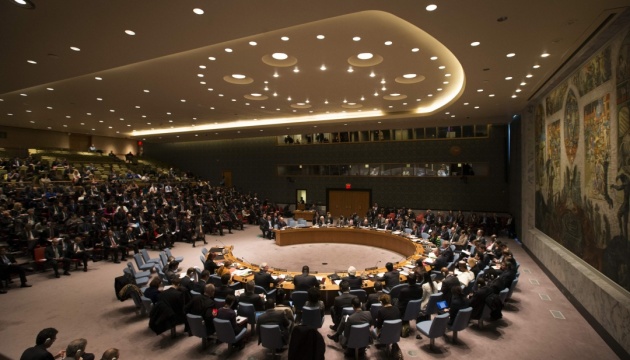 Ukraine at UN gets powerful support for its sovereignty - president
The UN Security Council has reaffirmed the continuing international isolation of Moscow and the UN's powerful support for the territorial integrity and sovereignty of Ukraine, President Petro Poroshenko has said on his Facebook page.
"Extremely significant and expressive results of the meeting of the UN Security Council on Ukraine are a powerful support for territorial integrity and sovereignty of Ukraine. [...] I am sincerely grateful to our international partners and the leadership of the UN Secretariat for firm solidarity with Ukraine and the call for greater humanitarian assistance to mitigate the after-effects of Russian destructive aggression," the head of state wrote.
The Kremlin has to stop its brutal aggression in Donbas, to refuse from supplying Russian arms and military assets to the occupied territory and to stop obstructing the Minsk arrangements, Poroshenko said. According to him, Crimea has to be de-occupied, and Russia's aggressive policy in the Sea of Azov and the Kerch Strait is not acceptable.
"Moscow has to refuse from conducting fake local elections in the occupied Donbas in November, which are illegal and represent yet another example of Russian subversive activity," Poroshenko added.
A briefing of the UN Security Council on the situation in the occupied territories in eastern Ukraine was held in New York on Tuesday.
op