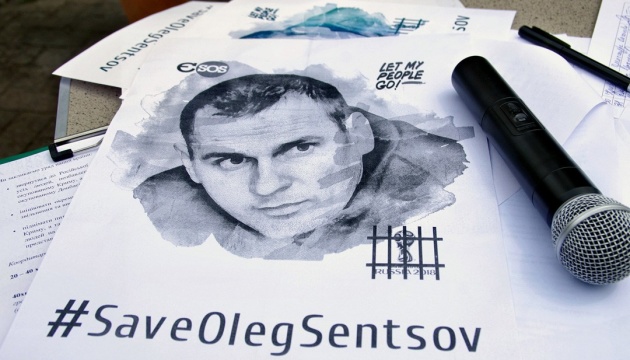 Australian MP calls on Russia to release Oleg Sentsov
Member of the Parliament of the Australian state of New South Wales (NSW), Luke Foley, has called on the Russian Federation to release Ukrainian film director Oleg Sentsov.
Ukrinform learnt this from the press service of the Parliament of New South Wales.
"I add my voice to the many thousands of voices around the world calling for the immediate release of Oleg Sentsov from his frozen Russian prison," the MP said.
According to Luke Foley, in recent months many Australians of Ukrainian background from his electorate of Auburn and beyond have raised the issue of Oleg Sentsov. Taking into account their opinion, as well as the position of the world community, Luke Foley called on Australia to increase pressure on the Russian Federation in order to release Sentsov.
In his statement, the MP noted that the charges against Oleg Sentsov were fabricated.
"Sentsov is in his early forties. He is married and has two children. He has done nothing wrong; he is an innocent man. He has a full and talented life to lead. He has a family to care for. He has movies to make. I stand with Oleg Sentsov. I hope that all members of this Parliament share my view that it is now well past the time for Russia to do the correct and honourable thing and release Oleg Sentsov immediately," the MP said.
The statement by Luke Foley was supported by the Ukrainian community in Australia and also highly appreciated by the Embassy of Ukraine in Australia.
ish