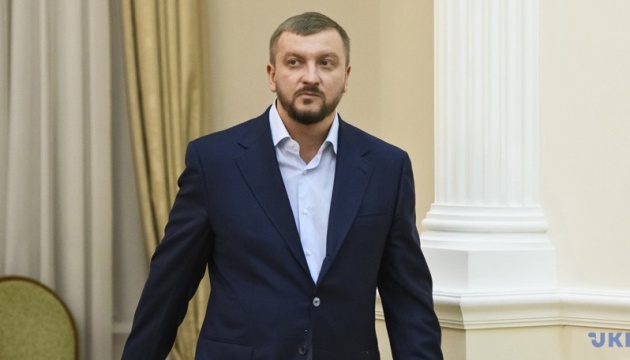 Ukraine, Kazakhstan sign extradition treaty
Justice Minister Pavlo Petrenko on behalf of Ukraine signed agreements with the Republic of Kazakhstan on extradition and on legal assistance in criminal matters.
The signing of interstate agreements took place during a visit of the Ukrainian justice minister to Kazakhstan, during which he met with Prosecutor General of the Republic of Kazakhstan Kairat Kozhamzharov, the press service of the Justice Ministry of Ukraine reported.
"Thanks to the signed documents, an offender will not be able to flee from prosecution in any of our countries. We provided the groundwork for effective cooperation of law enforcement agencies of both countries in the framework of investigation of criminal cases," Petrenko said.
He noted that the main purpose of concluding contracts was to create conditions for the interaction of courts, prosecution authorities and other competent authorities regarding prevention and investigation of crimes, as well as the implementation of measures to confiscate criminal proceeds.
During the meeting, Petrenko noted that Kazakhstan was one of the key strategic partners of Ukraine.
"Our country is interested in deepening cooperation within the framework of international organizations and global economic and political initiatives," the justice minister emphasized.
In addition, the parties discussed the reform of the prosecutor's office in Ukraine and Kazakhstan, the creation of anti-corruption bodies and the reform of the penitentiary system.
ish