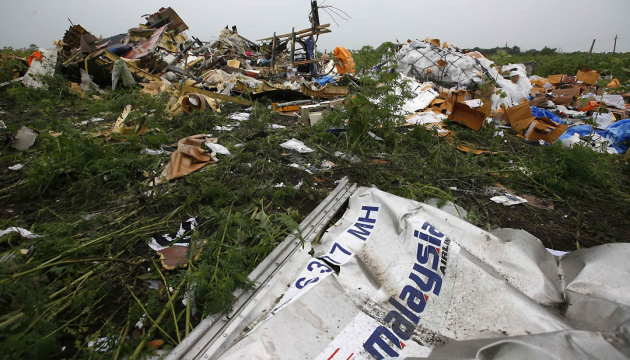 Poroshenko proposes Rada extend agreement with Netherlands on MH17
President Petro Poroshenko has proposed that the Verkhovna Rada, Ukraine's parliament, extend until August 1, 2019 an agreement on cooperation with the Netherlands on the MH17 tragedy.
A respective bill, No. 0204 of October 23, has been registered on the website of the Verkhovna Rada.
According to the explanatory note to the bill, the purpose of the document is to give consent to the obligation for Ukraine (through an exchange of notes) to have an agreement between Ukraine and the Kingdom of the Netherlands on the extension until August 1, 2019 of the effect of the July 28, 2014 agreement on the international mission to protect investigation.
It notes that the approval of the draft law by the Verkhovna Rada will further facilitate the practical involvement of the Netherlands in investigating the causes of the downing of Malaysia Airlines flight MH17, which occurred in Ukraine on July 17, 2014.
As reported, the Malaysia Airlines Boeing-777, en route from Amsterdam to Kuala Lumpur, was shot down in Donbas in July 2014. There were 283 passengers and 15 crewmembers on board the aircraft. All of them died.
In September 2016, the Joint Investigation Team (JIT) concluded that the aircraft was shot down with a 9M38 Buk missile fired from a rebel-controlled field near Pervomaisky in eastern Ukraine. It also found the Buk missile system used had been transported from Russia into Ukraine on the day of the crash.
op